Issues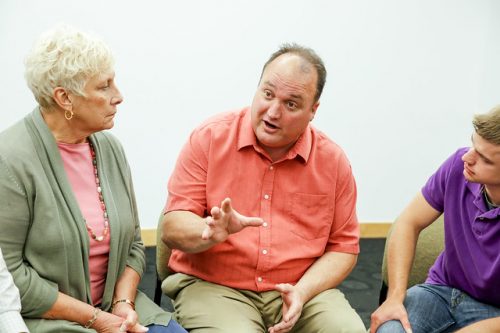 Reproductive Health
I am the pro-choice candidate in this race. I will always vote to protect the right of women to make reproductive choices for themselves and their families. I support easy and affordable access to the full range of reproductive health care and family planning resources. It is crucial that Minnesota families are able to make the economic and emotional health decisions that are best for them without restrictions from legislators.
Affordable Healthcare for All
Comprehensive, affordable healthcare is critical to the well-being of Minnesota families. During almost three decades of working in emergency medical services, I saw countless people in medical crises. I have seen families worried about their loved ones, while also struggling with the possibility that they won't be able to pay for the needed care. Minnesotan families deserve peace of mind when faced with medical diagnoses and decisions – they should not have to decide between personal bankruptcy or chemotherapy.
I believe that availability of and access to a full range of women's reproductive choices and family planning resources are crucial to the economic and emotional health of Minnesota families. Private medical decisions should remain private, not controlled by legislators.
The covid pandemic has also highlighted the importance of public health policies, especially at a time of acute crisis. Circumstances changed rapidly over the course of two years, and I backed emergency health measures to protect lives and then to carve a pathway toward a more normal lifestyle. Too many families in Minnesota, and around the world, endured suffering and loss to covid.
As the Representative of SD56B, I support legislation that provides for effective and efficient medical care for all Minnesotans. I will continue to work towards the adoption of a healthcare system that does not tie access to healthcare to employment, allowing Minnesotans to stay rooted in their communities rather than needing to relocate for the sake of health coverage. I will also focus on ensuring that small business employers are not financially stressed by providing quality healthcare options to their employees. I have sought input from medical professionals and constituents – not just insurance companies – to inform my healthcare votes.
Preserving Minnesota's environment and natural resources should be a nonpartisan issue, and I will always vote to protect our beautiful state, and more importantly, the health and safety of Minnesotans.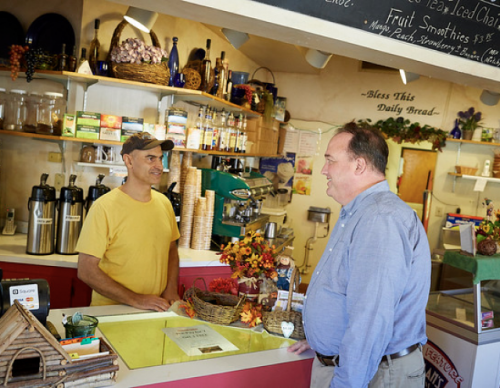 Building a Thriving Economy
I value a local economy that works for everyone. As your Representative, I have focused my energies towards creating job opportunities throughout Minnesota. Keeping our state at the forefront of economic health and prosperity demands that we improve infrastructure, support independent business owners, amplify the voices of farmers and laborers, and ensure equal pay and opportunities for all Minnesotans.
I have a vision of a vibrant economy that supports working families by building towards affordable child-care, a smart and accessible public transportation network, excellent educational opportunities, and wages that allow families to pay the bills AND save for the future. In the legislature, I will continue to seek ways to bolster our economic policies so that all Minnesotans have the ability to thrive.
Most importantly, I value workers. As a former union member and labor leader, I know that collective bargaining agreements improve wages, benefits, and working conditions for ALL Minnesotans. The types of jobs Minnesotans will have in the future may require that workers possess new skills. I will continue to champion legislation that assists workers in acquiring the expertise needed to be successful in our changing economy.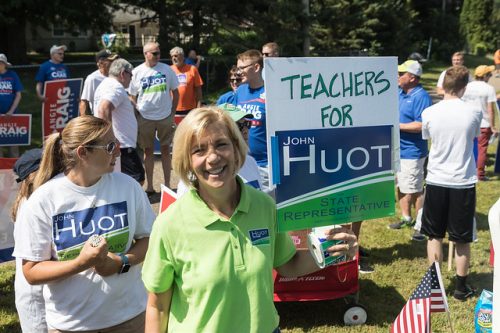 Education
As a parent of three students who have attended District 196 schools, I know that they received a comprehensive education and were well prepared for their chosen paths. As a real estate professional, I know that excellent schools keep our property values high, encourage local businesses, and promote safe neighborhoods. School District 196 has some of the most renowned schools in the nation, with experienced and highly trained teachers who are committed to a safe and productive learning environment. As your Representative, I have supported legislation that ensures our public schools continue to be the best in the nation.
As your State Representative, I will:
Continue to support full and equitable funding for our public schools.
Ensure funding to allow schools to have small class sizes, well-trained teachers and support staff, as well as a safe environment in which to learn.
Provide funding for early learning and full-service schools that will ensure that Minnesota's opportunity gaps will grow smaller.
Listen to and support educators and parents to determine what is best for all our kids. Students deserve a comprehensive education. Instead of denying the past, or hiding from uncomfortable realities, education helps us chart a better future for all.
Oppose vouchers and school privatization, which diverts funding from our public schools to institutions that are not accredited and have little oversight.
Fight for highly trained educators and strong licensing standards. Retaining current teachers and successfully recruiting future teachers into the profession requires high standards and higher salaries, not less preparation and training.
Promote programs that help make our schools safe and free from fear. Increasing the ratio of counselors to students, keeping class sizes small, anti-bullying campaigns, and other mental health programs will help make our schools safer. Arming teachers is not a reasonable solution.
Support a public two-year associate program for students willing to work hard for higher education. States should also support any student who wishes to obtain a trade degree at a public vocational school.
Advocate for programs that will lead to the forgiveness of a percentage of the current outstanding educational loan debt.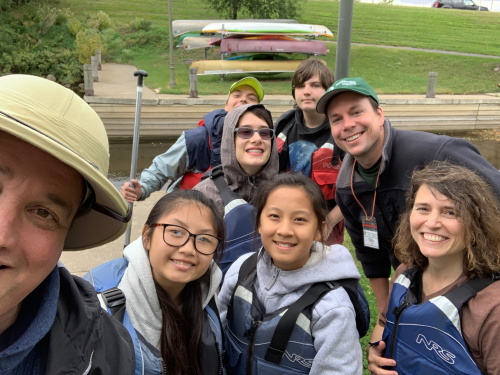 Environment & Resources
Now, more than ever, the Minnesota legislature must step up to protect our natural resources and waterways in the wake of efforts to weaken environmental protections nationally. It will be up to the legislature to ensure that every citizen has clean water, clean air, and safe food. We need to encourage reasonable, sustainable sources of renewable energy and embrace efforts to conserve water quality, reduce usage, and protect natural sources of water. To move Minnesota forward, we need to continue to cut down on carbon emissions and look towards cleaner sources of energy. We must also find safer ways to transport oil and gas. As a member of the Community Advisory Council to Flint Hills Resources Pine Bend Refinery, I represented our shared interests in protecting the environment and increasing safety. This experience of working with energy producers to promote cleaner production has informed many of my votes at the Capitol.
Public Services & Safety
We all want to be safe in our communities and to know that if we reach out for help, it will come.I am proud of the work we have done to fund and expand policing at the state and local level. I am also proud of the progress that has been made to improve police response to people experiencing mental health crises by helping individuals find needed resources. Pilot programs in Rosemount and Apple Valley have been extremely successful and are now being expanded through Dakota County. I will continue to advocate for resources and training for all our first responders.
I spent 28 years as a public servant in emergency medical services, serving 10 of those years as a volunteer firefighter. I worked alongside police officers for most of those years. Police officers, firefighters, and emergency medical providers have a special place in my heart. We need to ensure that our public servants have adequate training, equipment, financial support, and benefits/pensions. I believe it is also important to note that public service in our communities includes more than emergency medical and fire services to recognize the enormous contribution to our communities made by teachers, civil servants, social workers, administrators, maintenance crews, and many, many more who work for us every day. I view these hard-working citizens as family and I work hard to represent them well in the Legislature.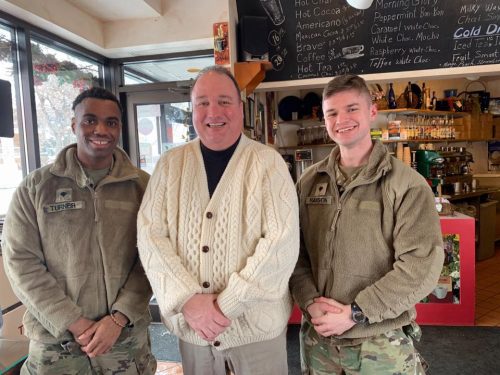 Veterans
My family proudly served in our nation's military. My father served in World War II and suffered from Post Traumatic Stress Disorder (PTSD) for the rest of his life. My mother served in both World War II and Korea. Sadly, we became a Gold Star family when my brother Ray lost his life while serving in Vietnam.
I have seen first-hand how important comprehensive, compassionate, and convenient veteran services are to support our service members and their families. Our veterans deserve our care, and ensuring their well-being and support is not a partisan issue. We must all work together to address the needs of our veterans. As your Representative, I have championed legislation that helps our veterans, active duty military, and their families receive the support and recognition they deserve for their service to our country.